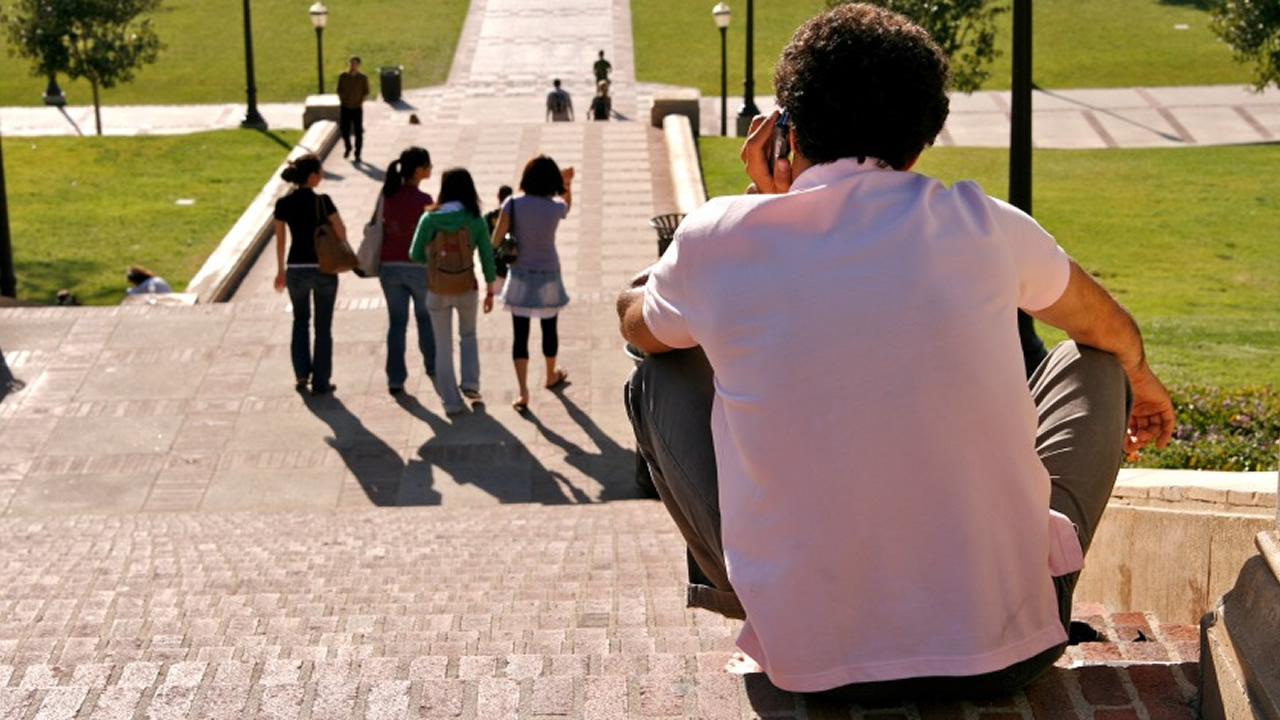 FoolProof Solo is a financial literacy program designed for individuals. However, it can be tied to a "mentor" account for use by colleges and universities. It's a completely free way to make college-age young people and students savvier with money.
Solo fulfills our obligation to prepare students and young people financially for the pitfalls they may face at college.
Over one hundred videos drive the program: Solo utilizes peer-to-peer teaching — all videos feature college-age young people in real-life situations. The online modules teach critical thinking and include targeted messaging for young adults starting their independent lives.
Turnkey for Instructors
Students register themselves.
Modules can be accessed from any online computer.
All student work can be monitored from any online computer.
Extensive curriculum guides and instructions are available.
Designed for new-student orientation and for use by your financial aid office:
Students can be assigned from 1 to 16 topics.
Solo can be used in a classroom environment or assigned to individual students.
Why FoolProof Solo?
Lots of young people believe advertising claims and most times don't read the fine print. They impulse buy, hurt their credit, et cetera. All because of lack of education and focus.
A student's money troubles can start as early as high school. And that trend continues in college, where credit cards become readily available.
70% of student dropouts are a result of financial problems, not necessarily for academic reasons.
People without a diploma earn an average of $493 per week versus $798 weekly income for someone with an Associate Degree, or $1137 per week with a Bachelor Degree. About double the salary.
The unemployment rate for people with an associate degree is 3.8%. The unemployment rate for people without a diploma is 8%. About double.
We need to keep students in college, and a big part of that is keeping them on track with their finances.
Solo helps young people safely navigate the free enterprise system. Navigate the system right, and a young person's odds of succeeding in life go straight up.
Solo helps young people with these realties:
Avoid being short on cash, constantly
Manage all your expenses entirely on your own
Tackle credit card debt
Finding a job, or a better job
Avoid scams & rip-offs
What Has FoolProof Solo Accomplished So Far?
FoolProof Solo has made an impact. Over 300 colleges and institutions have registered for FoolProof Solo. 13,000 young adults have completed working through the modules, and over 3,000 of those young people have signed up for FoolProof's consumer newsletter.
We have also partnered FoolProof Solo nationally with US PIRG's college outreach program, "Avoiding the Debt Trap."
How Can You Help FoolProof Solo?
FoolProof is seeking a funding partner to allow us to create enhancements to FoolProof Solo in general and to develop custom versions for specific community groups.
How Can You Help the FoolProof Foundation?
The FoolProof Foundation is currently seeking volunteers, major donations, and foundation partnerships to help us in funding our work. Please consider becoming involved and supporting ethical and effective financial literacy education across America.
The financial industry invests tens of millions to influence financial literacy messaging. FoolProof will not accept funding from any groups or individuals who might seek to influence our messaging. Our funding comes only from partnerships, donations, and grants from those who believe in our mission. FoolProof relies on these partnerships and charitable donations in order to ensure that our resources remain ethical, free and unbiased.
The FoolProof Foundation is a 501(c)(3) private operating foundation, and as such, all gifts to the foundation are entitled to a charitable tax-deduction to the extent allowable by law. The FoolProof Foundation employs best practices to ensure our fiduciary responsibility and maintains use of donor funds in accordance with Generally Accepted Accounting Principles for Nonprofits.